get events via RSS!
---
Bands / Grupės


Toro Bravo, SC, dr.Green, Bora, Invazija, Turbo Reanimacija, VRR, LMP, Vonia, Mountainside, Spichki, Echidna Aukštyn, Frekenbok, Bombiška, F.O.D., Jane Doe Drowned, Sloppy Livin', Zimbabwe, Radijas, K.A.N.G., co-operated, Donaldas ir kiti, Karma Jawless, Lagamino Turinys, GROL, VA TAIP VAT, Total Mess, Netvarkoi!, Anarres, R.I.P., AFM, Pendelis, Bu-By, Wasted Bullets, Bad Disposition, Lenino Pr., United Fate, Anal Safyra, .D.S.., Erkė Maiše, Ruberoidas, Žiurkės, Spengimas, Serdnation, Disforija, Sanatorija, Seagull Overseas, Senelis, The Analfists, Definsect, Surdr, Armatūra, GxFxTx, Slanga į gamtą, Vidinė Ramybė, Faršas, The Sold Outs, Brain Rain, Avarinis Įėjimas, Mekas Duo



Clubs / Klubai


GreenClub, Posedziu Sale, Darom festival, FC VOVA, GyvasDIY, Intro, 3ias aukstas, Musė



Zines / Zinai


Kablys, dbOff, Nosis, Unbeliever, Išjungt viską, Duobė, Artcore, OMENY, Atviras Galas @ Radija



Labels / Įrašai


Kablio Muzika, DIY įrašų studija, Pasidaryk Pats rec., e17.records, StartFM radio, Charivari



In-duh-viduals / Individai


DJ Mecenatas, miceuz, ve, Kartinka Studio, aksko, zigiz links, web logs, joffke, Radio Anarkista, ugn, www.arma.lt, KIRAS HORROR, anger and darkness



Misc info / Kita info


ska in LT, Punk Guide To LT, pictures, columns, Scene report, Anarchist FAQ mirror, TABŪNS, gyvūnų teisės, AJK/ABC, University, muzikantai muzikantams, Feminizmas, putty mirror, hosted projects, FOTO PRINCESS, monad



Punk business


Dredlocks, No Pain Piercing, Pirsingo Auskarai, Backline nuoma, Manto kaimas, Ženkliukai



mp3


Armatura, Adamkus ir Ieva, LMP, SC, Bora, Toro Bravo, Dr. Green, Vonia, Turbinos, Ekstremali situacija, Apatija, VRR, Turbo Reanimacija, Frekenbok, Sloppy Livin', live@greenclub, Atviro Galo laidos



Friends / Draugai


ORE, Tornis, hip-hop, tekSTEPAS, ALTER-EE, C.E.S.T.A., NEKAC, El Paso, hc-punk.independent.pl/, HC.LV, E.K.H., atsipuusk, ferrum, 375crew.org, punk-hardcore.fr.st, Legalus, movewithmovie, eriatarka, skateboarding.lt, anarchija.lt, Kitos Knygos



Links


IndyMedia, BYOFL, A-Infos, infoshop.org, LT žaliųjų judėjimas / LT Green Movement, D.I.Y. Search, Ipecacuanha recs., Brainers, Ripping Thrash, viruszine, Anti Border Conference, NOTART



Contact us / Parašykit


mic@hardcore.lt, ve@hardcore.lt


---
Picture of the moment: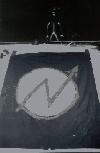 "ufo squatter" by ugniux
---
Site News
FOTO PRINCESS!!!
[Posted: 2008-03-03]
daugybė foto apie visokią muziką!
---
Atviras Galas
[Posted: 2007-09-10]
Prisidėjo radijo laidos Atviras Galas puslapis.
---
Toro Bravo albumas
[Posted: 2007-05-17]
Toro Bravo išleido naują albumą pavadinimu "Tavo vertybės"
---
mikkės puslapis
[Posted: 2007-02-21]
Gilyn į šūdą.
---
Lagamino Turinys UPDATED!
[Posted: 2006-09-04]
LAGAMINO TURINIO naujas klipas ir kiti stebuklai!
---
Artc0re #6
[Posted: 2006-07-20]
»»»čia!
---
A Brand New SCENE REPORT
[Posted: 2006-07-06]
... can be found HERE
---